Wine Goblet Refillable Gel Candle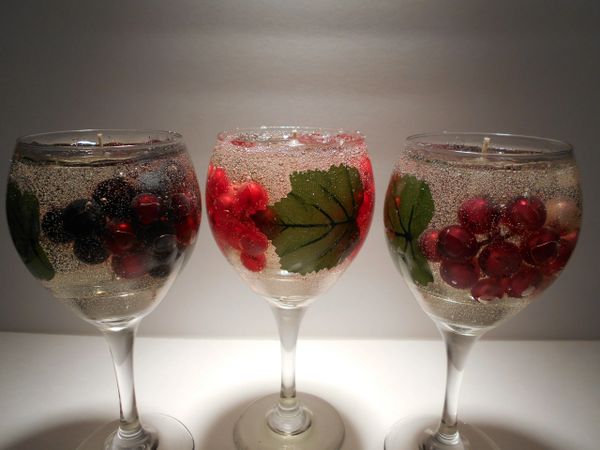 3 D' Refillable Candle Art. Our Wine Goblet makes a great center piece or looks awesome on your bar. Your choice of colors: Red, Light Red, Green, and Mixed.
We use a votive in the center of the candle which is the only part of the candle to burn. You will not lose the art or the aroma of the candle. Once the candle burns simply remove the small remaining gel and replace with our Scented Tea light - Gel Candle Refill or our own plastic base Tea lights.
Aroma: Concord Grape
Color: Mixed, Red, Dark Red
Initial Burn Time 40-50 Hours.