Medium Apple Cinnamon Refillable Gel Candle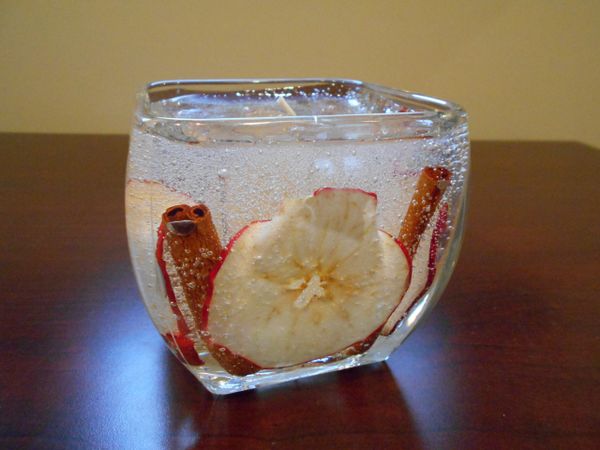 3 D' Refillable Candle Art. Made with fresh dehydrated apples and real cinnamon sticks. This is one of our top sellers. The scent will remind you of a homemade baked apple pie.
We use a votive in the center of the candle which is the only part of the candle to burn. You will not lose the art or the aroma of the candle. Once the candle burns use our Scented Tea light - Gel Candle Refill or our own plastic base Tealights.
Available in the small square jar or medium curved jar
Initial Burn Time 40-50 Hours.